Description
The TenPoint Havoc RS440 ACUslide Crossbow Garmin Xero X1i Package is the fastest compact crossbow with one of the most advanced scopes ever. The included Xero X1i has a mind of its own and it scientifically driven to provide you with the best accuracy possible. This crossbow features an integrated range touch pad to ensure you do not have to take your eyes off your target when trying to find its distance. The elevated custom cheek piece provides the perfect eye level alignment with the Xero X1i scope. It features a custom pocket integrate cable into stock to prevent snagging. Its micro-trac barrel reduces string to rail contact by an incredible 50%. This helps improve accuracy and provides string life in excess of 1000 shots. The S1 trigger has a 2 stage, zero creep design that features a roller sear system that sets a new standard in high performance crossbow accuracy. The ACUslide cocking and de-cocking system provides silent cocking and safe de-cocking. The adjustable butt plate provides 1-inch length-of-pull adjustment.
Features
440 FPS
Only 26.5 in. in length
7.5″ Axle to axle when cocked
Micro-Trac Barrel
S1 Trigger
Scope Specifications
Auto-ranging crossbow scope with 3.5X magnification automatically measures distance to the target and provides a precise illuminated aim point for the shot
Activate ranging with minimal movement by using a wired trigger or device range button
Range 250 yards to game, 500 yards to reflective targets and 125 yards to black targets
Aim points automatically adjust brightness based on how much light is outside
The Laser Locate waypoint projection feature uses a compatible Garmin GPS device (sold separately) to show the target's exact location when the shot or range was taken
Create custom bolt profiles for more accurate shooting across a variety of setups
The Target Lock feature tells you when the range finder is locked on a target with consistent readings
Steady Aim and Aim Point Level features give you confidence to take the shot, and Roll at Shot and Impulse Duration give feedback on your setup's performance.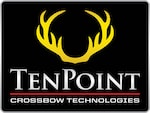 Additional Information
Product Information
| | |
| --- | --- |
| Color | Veil Alpine |
| IBO Speed Rating | 440 Feet Per Second |
| Length | 26.5 Inches |
| Weight | 7.5 Pound |
| Battery | CR2032 |
| Draw Weight | 270 Pound |
| Power Stroke | 13.5 Inches |
| Axle to Axle Width | 12.3 Inches |
| Kinetic Energy | 172 Foot Pounds |
| Cocking Device | ACUslide |
| Country of Origin | United States of America |
Delivery Information
| | |
| --- | --- |
| Shipping Weight | 24.057 Pounds |
| Oversized | Yes |
| DOT-Regulated | Yes |